ARFC Trade Show | Wednesday, May 30th | 5:30pm – 9:30pm
With 50 exhibits from across Canada and the northeast USA, the Trade Show will showcase the latest products, services, and market trends affecting recreation and facilities. The Trade Show, sponsored by CIMCO, will be held in the halls of the world-renowned Confederation Centre of the Arts located at 130 Queen Street. Mavor's Bistro and Bar will cater the dinner portion of the event, which is sponsored by The Province of PEI – Tourism PEI Hosting Grant.
If you're unable to attend the entire conference, Single Event Tickets to the Trade Show are available.
Single Event Tickets are $40, taxes included and include; access to the Trade Show, access to food stations, a complimentary drink ticket, access to the cash bar, a prize draw ticket, access to the Trade Show after party at John Brown Richmond Street Grille.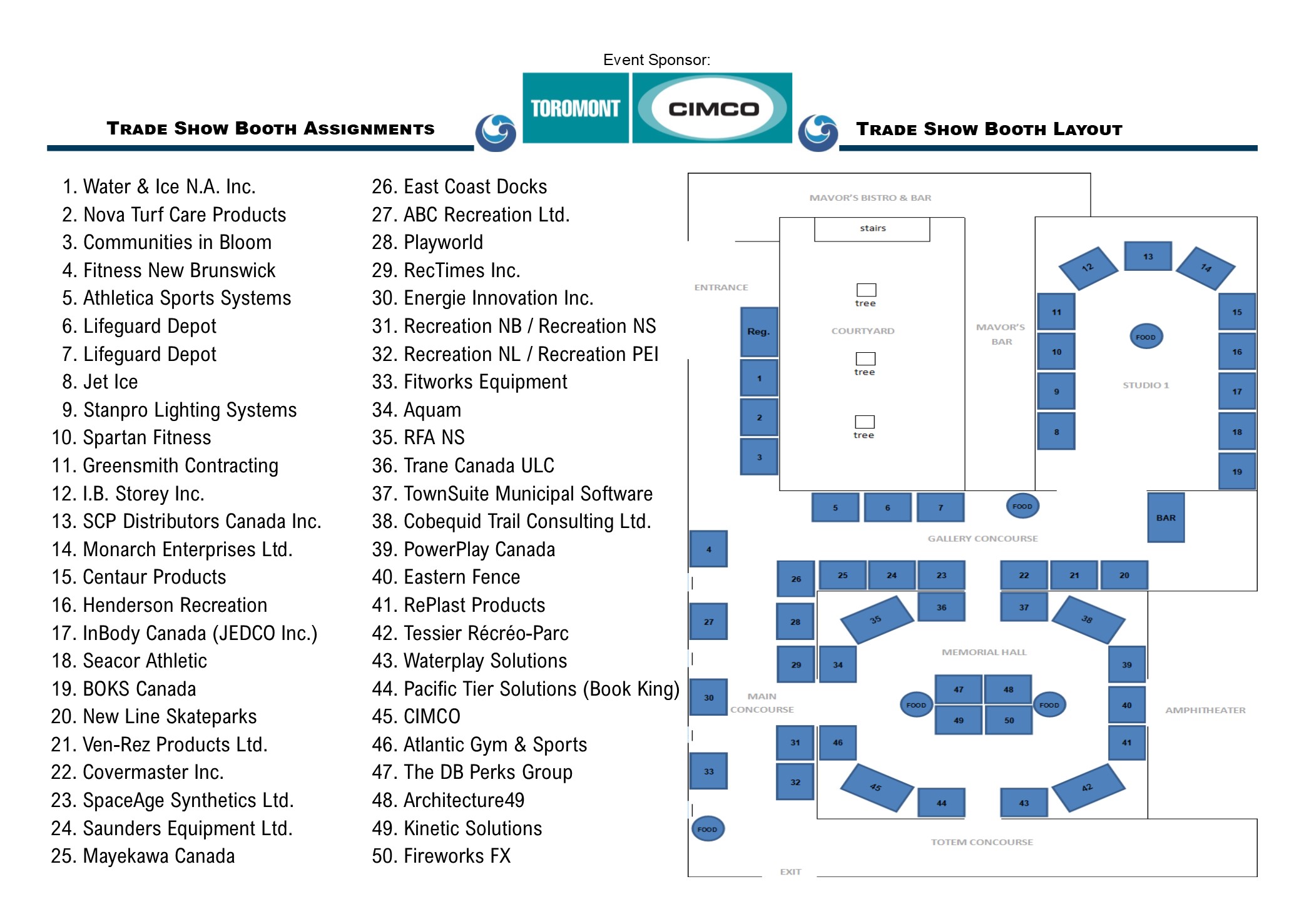 Sample of 2016 ARFC Trade Show from Truro, Nova Scotia:
CONFERENCE SPONSORS: